Choose a real estate agent who is
Experienced, Compassionate, Knowledgeable, Transparent, Skilled, Personal
Get a free market appraisal and find out the value of your property.

What Customers Say About Us
Don't take our word for it, listen to our customers' voice. They talk from their heart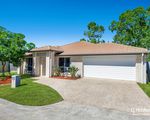 I could not thank Wayne, Jess, and Rachel enough. They all deserve an individual thank you for supporting us through the sale of our property. During such a stressful time you need a Team who cares on your side! Thanks, L J Hooker Mt Gravatt!!! ❤
Lauren & Alistair Robins
Wayne and the LJ Hooker My Gravatt team never gave up on promoting our property for sale. Their communication and follow-up were excellent, keeping us fully informed of all developments. Their service was always friendly and we were always impress...
Susan & Brian Jonsson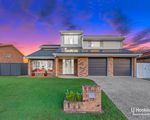 My wife and I were delighted with Wayne and his team, they did such a professional job. From the initial consultation Wayne filled us with confidence that we could achieve a great outcome, and we did. The support of his team was equally impressive...
Michael & Kim Sankey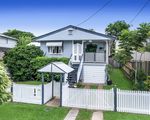 Wayne (and his entire team) bring an unparalleled level of both experience and professionalism to the real estate market. We could not recommend it more highly. We had previously had our property managed by Wayne's team (Kerry in particular) who...
Marcus & Kat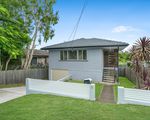 Wayne and his team were great from the start. He explained everything so we knew how the sale process worked and always kept us updated. We were very satisfied with his service.
Terence Poole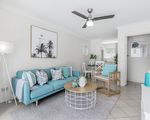 Jessica's experience and knowledge of her local market are second to none. Her understanding and ability to listen to her client's needs and worries, then put them at ease was completely professional. I would highly recommend Jessica and certain...
Farlie Taylor
What's included in an appraisal
Price Estimate
Our professional opinion of the marketability and the likely selling range of your property
Similar Recent Sales
Compare your property to others like it that have recently sold
Marketing Plan
A personalized plan and advice on how to market your property to reach buyers and achieve maximum sale price
Current market trends and conditions
Brisbane house prices have soared to record heights for the seventh consecutive quarter.
Experts predict a 10% rise in house prices in the coming year.
Corelogic home value index shows Brisbane dwelling prices have risen by 1.7% on a rolling four-week basis.
The median house prices continue to attract interstate migrants from the larger markets of Sydney and Melbourne.
Auction clearance rates are consistently in the 70% range – our office clearance rates are currently 92%.
Results-oriented advertising strategies
Professional Marketing Material - We have our own independent, fully qualified, Graphic Design and Marketing department.
Large Database of Buyers – With a sales team of 43 agents and 10 agents within the top 15% of agent across Australia & New Zealand we see anywhere between 700 – 1,000 buyers on weekly basis.
Digital Marketing - Our digital marketing efforts deliver more potential buyers to your property across Australia and help increase your final sale price.
Internet Property Portals - We'll send your property live to the largest, most viewed portals in the country to find all the relevant prospects and encourage them to visit your open home.
Auction! Auction! Auction! Creating greater competition between buyers and driving price increases.
How much is your property worth?
Fill in the form and we will contact you with information about current market trends and conditions, local property values, the appropriate method of sale for your property, results-oriented advertising strategies, and a detailed timeline of the selling process.