Choose a real estate agent who is
Experienced, Compassionate, Knowledgeable, Transparent, Skilled, Personal
Get a free market appraisal and find out the value of your property.

What Customers Say About Us
Don't take our word for it, listen to our customers' voice. They talk from their heart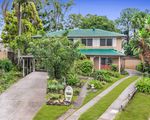 Wayne Morgan and LJ Hooker Mt Gravatt- the standout of six appraisals given on my late mother's home in mid- January. By early March, the sold sign was up, and it was all thanks to Wayne's unwavering commitment. Wayne took on a situation that was...
Kerri Alexander & Family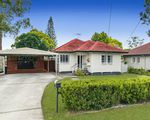 From our first meeting with Wayne, we were impressed with his knowledge of the area and his candidness when d our property and sale expectations. He was willing to offer advice, take our suggestions and making us feel involved throughout the whole...
James & Nicole Blinco
Wayne was very approachable, friendly, helpful, and professional from the first time I spoke with him over the phone, throughout the whole process he and his team went above and beyond getting things done necessary for the sale of my townhouse r...
Natalie Moore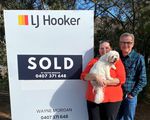 Wayne and his team were great. Very supportive as it was an emotional sale of my parents home. We were very happy with the sale and it was exactly what Wayne promised us. His years of experience shows.
Marie Flannery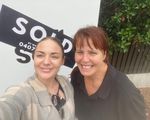 The sale of my house was handled by Wayne Morgan, Jessica Doig & Rachel Cliffe from LJ Hooker Mt Gravatt. I cannot praise them enough. They kept me up to date at all times, were easy to contact and speak with, very helpful & very pleasant. In addi...
Nina Turner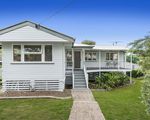 Couldn't ask for a better Agent than Wayne and his team. Great advice and expert help. Wayne managed my property for a few years including helping to arrange major repairs. When the time came to sell everything was taken care of to perfection. Thi...
Ashley
What's included in an appraisal
Price Estimate
Our professional opinion of the marketability and the likely selling range of your property
Similar Recent Sales
Compare your property to others like it that have recently sold
Marketing Plan
A personalized plan and advice on how to market your property to reach buyers and achieve maximum sale price
Current market trends and conditions
Your content #1.
Your content #2.
Your content #3.
Your content #4.
Your content #5.
Results-oriented advertising strategies
Your content #1.
Your content #2.
Your content #3.
Your content #4.
Your content #5.
How much is your property worth?
Fill in the form and we will contact you with information about current market trends and conditions, local property values, the appropriate method of sale for your property, results-oriented advertising strategies, and a detailed timeline of the selling process.