Choose a real estate agent who is
Experienced, Compassionate, Knowledgeable, Transparent, Skilled, Personal
Get a free market appraisal and find out the value of your property.

What Customers Say About Us
Don't take our word for it, listen to our customers' voice. They talk from their heart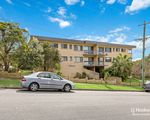 We had great confidence in Wayne's opinions re the market and his guidance in presenting our property for sale. We were very pleased with the outcome.
Eileen and Phelim Reilly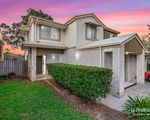 As a young couple in the market, not many agents gave us the time of day like Wayne and his team did. It was refreshing to come across people who genuinely cared and were there to get the best result for us. We will 100% be using Wayne and his tea...
Thomas Anderson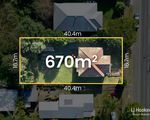 Wayne, Rachel and Kerry were professional and genuine in their marketing of the property. No tricks and no false expectations provided in this unpredictable market. They also selected a good auctioneer in Paul.
Eric C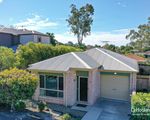 The decision to seek help from Rachel and Wayne to sell my property was one of the best decisions of my life. Both of them exceeding my expectations in every step of my selling process. I found them both to be very professional, courteous, knowled...
Zeeshan Qureshi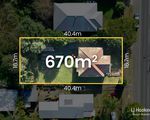 I think Wayne's team were very professional and they obviously know all there is to know about local real estate business.
Carol and David Matheson
We met Wayne quite some years ago and all we can say is he is absolutely wonderful! Such a caring and lovely person. He understand exactly what you are looking for and knows the area so well! His team - Kerry and Rachel, are absolutely lovely to d...
Christina and Vic Toro
What's included in an appraisal
Price Estimate
Our professional opinion of the marketability and the likely selling range of your property
Similar Recent Sales
Compare your property to others like it that have recently sold
Marketing Plan
A personalized plan and advice on how to market your property to reach buyers and achieve maximum sale price
Current market trends and conditions
Brisbane house prices have soared to record heights for the seventh consecutive quarter.
Experts predict a 10% rise in house prices in the coming year.
Corelogic home value index shows Brisbane dwelling prices have risen by 1.7% on a rolling four-week basis.
The median house prices continue to attract interstate migrants from the larger markets of Sydney and Melbourne.
Auction clearance rates are consistently in the 70% range – our office clearance rates are currently 92%.
Results-oriented advertising strategies
Professional Marketing Material - We have our own independent, fully qualified, Graphic Design and Marketing department.
Large Database of Buyers – With a sales team of 43 agents and 10 agents within the top 15% of agent across Australia & New Zealand we see anywhere between 700 – 1,000 buyers on weekly basis.
Digital Marketing - Our digital marketing efforts deliver more potential buyers to your property across Australia and help increase your final sale price.
Internet Property Portals - We'll send your property live to the largest, most viewed portals in the country to find all the relevant prospects and encourage them to visit your open home.
Auction! Auction! Auction! Creating greater competition between buyers and driving price increases.
How much is your property worth?
Fill in the form and we will contact you with information about current market trends and conditions, local property values, the appropriate method of sale for your property, results-oriented advertising strategies, and a detailed timeline of the selling process.