Choose a real estate agent who is
Experienced, Compassionate, Knowledgeable, Transparent, Skilled, Personal
Get a free market appraisal and find out the value of your property.

What Customers Say About Us
Don't take our word for it, listen to our customers' voice. They talk from their heart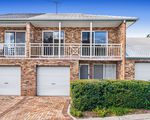 Kerry managed our rental property for 17 years, so when we decided to sell, we gave Wayne a challenge – to sell in less than 30 days. Not only did he achieve a signed contract in a few days, he achieved a record sale in the complex exceeding our e...
Darrin & Leisa Jefferies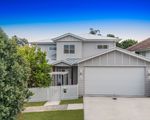 Isa along with the entire LJ Hooker team at Mt Gravatt provided us with outstanding customer service right from the start. They have supported us from the very beginning to make this 'stressful time' as seamless as they possibly could. Thank you t...
Chris & Erin Reed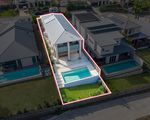 Wayne and his team are great communicators, always providing updates without having to ask. They are always pleasant, and will explore every opportunity but at the same time give your candid and honest feedback. I would definitely recommend them i...
Michael & Wenjuan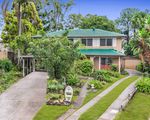 Wayne Morgan and LJ Hooker Mt Gravatt- the standout of six appraisals given on my late mother's home in mid- January. By early March, the sold sign was up, and it was all thanks to Wayne's unwavering commitment. Wayne took on a situation that was...
Kerri Alexander & Family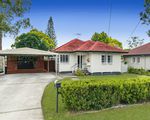 From our first meeting with Wayne, we were impressed with his knowledge of the area and his candidness when d our property and sale expectations. He was willing to offer advice, take our suggestions and making us feel involved throughout the whole...
James & Nicole Blinco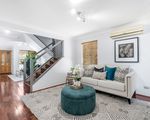 Wayne was very approachable, friendly, helpful, and professional from the first time I spoke with him over the phone, throughout the whole process he and his team went above and beyond getting things done necessary for the sale of my townhouse r...
Natalie Moore
What's included in an appraisal
Price Estimate
Our professional opinion of the marketability and the likely selling range of your property
Similar Recent Sales
Compare your property to others like it that have recently sold
Marketing Plan
A personalized plan and advice on how to market your property to reach buyers and achieve maximum sale price
Current market trends and conditions
Your content #1.
Your content #2.
Your content #3.
Your content #4.
Your content #5.
Results-oriented advertising strategies
Your content #1.
Your content #2.
Your content #3.
Your content #4.
Your content #5.
How much is your property worth?
Fill in the form and we will contact you with information about current market trends and conditions, local property values, the appropriate method of sale for your property, results-oriented advertising strategies, and a detailed timeline of the selling process.